Sometimes you want to enjoy a delicious meal in the comfort of your own home. Instead of stressing yourself over finding parking and reservations, call in for some tasty takeout from one of these excellent dining establishments in the Cambridge and Somerville neighborhoods of Massachusetts.
Family-Friendly Fare
Branch Line in Watertown offers American grub with inspired twists, boasting a wood-fired grill and wine and beer options. Start your meal with some warm marinated olives flavored with citrus and rosemary or baked meatballs with fontina, ricotta, and basil. Lighter options include cobb salad served with feta for a welcome change to a classic and garlic shrimp salad for seafood lovers, served with radishes and tomato vinaigrette for an affordable $23. Those looking for a heftier plate without breaking the bank can enjoy the $26 savory short rib ragu, which comes with pappardelle pasta and grana padano cheese. Branch Line has a "Little Chicken Menu" for your little ones, with suitable options such as simple buttered noodles with parm and a burger with American cheese and fries. Host an effortless dinner for four with "The Classic," which comes with a whole rotisserie chicken, sugar snap pea salad, smashed roasted potatoes, and sweet cream ice cream. They offer pickup and delivery options.


Located in Somerville, The Neighborhood Restaurant & Bakery is an unassuming breakfast and lunch spot with American diner classics and Portuguese fare. Sip on a tasty mimosa for only $7.99 as you dive into "The Neighborhood Omelette," which comes with peppers, onions, ham, and cheese. Start your day right with a healthy meal of oatmeal wheat waffles with bananas and a side of scrambled egg whites with cheese, spinach, broccoli, tomato, and turkey bacon. Lunch entrées come with soup or salad and dessert. Shrimp in garlic with white wine is only $14.99. Try something different with the "Portuguese lunch," including cakes of meat, cod, crab, and served along with rice and fries, all for only $17.99. Call The Neighborhood for your takeout order.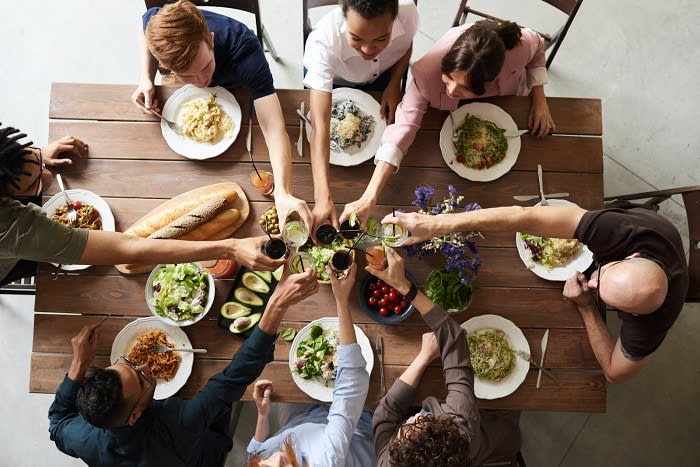 Trendy Treasures
Call in, order online, or get delivery from Pammy's. Located in Cambridge, Pammy's serves Italian cuisine with an American flair. Decadent snacks of luscious chicken liver pate and assorted whipped cheeses will delight your palate. Pammy's boasts tasty options like their $19 spaghetti with umami tomato sauce and the meat lover's "Chef Chris's Ultimate Italian Hero" equipped with three different types of meat, provolone, hot peppers, and crispy fried onions for the fair price of $25. They also have take-home pasta kits that feed four. Choose between bolognese with lumache pasta for $40 or spaghetti with umami tomato sauce for $36. Have an upscale night in with some friends with their $125 "Apertivo at Home," which comes with an array of cured meats, fine cheeses, snacks, and a choice of a bottle of bubbles or classic Negroni cocktails. Pammy's has a large selection of wines, brews, draft beers, and after-dinner drinks to please every discerning drinker.


Find delicious Peruvian fare at Celeste. Pisco sours and margarita mescal moradas are served up for two and make a great addition to your dinner plates. Celeste has varying ceviche options, two of which include the blue cod ceviche and the ceviche vegetariano featuring hearts of palm and artichokes, onion, cilantro, lime, and aji amarillo (yellow chili peppers). Entrees include the $22 Peruvian style arroz con pollo and a delightful seco de cordera, a cilantro lamb stew served with creamy beans and rice, garnished with tomatoes and onions. Finish your meal on a sweet note with mousse de lucama (a tropical Peruvian fruit) or dulce de leche custard topped with meringue. You can order takeout online or have food delivered.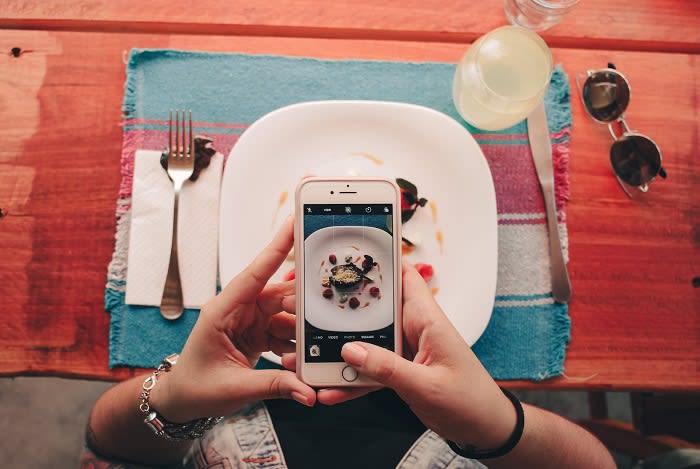 Hot & Hip Lunch Spots
Get takeout or delivery from the fresh and healthy Life Alive Organic Cafe's Cambridge location. This café serves various vegetarian delights, from grain bowls to green salads and coffee to pressed juice. You're sure to find something to appease you. Start your morning with an energizing fresh-pressed turmeric shot or a chaga chai, a medicinal mushrooms tea with a splash of coconut crème served iced or hot, to your liking. All grain bowls and salads are an affordable $9.95, and for an additional $2, you can bulk up the nutrition by adding avocado, a steamed egg, or feta, to name a few of their options. Try a golden milk latte with turmeric, spices, and housemade coconut creme alongside your swami bowl of assorted veggies with sweet red miso, tamari, and sesame ginger sauces. Noodles and wraps are also available, making this a truly versatile option for a healthful takeaway lunch.


Sweetgreen is a highly customizable lunch spot in Cambridge that easily caters to those with food allergies and intolerances. You can create a bowl that suits your tastes by picking a base, veggies, proteins, and dressings. The $10.75 warm chicken tostada bowl comes with blackened chicken, tortilla strips, mixed veggies, goat cheese, housemade hot sauce, and lime cilantro jalapeño vinaigrette. Their $9.95 kale caesar features parm crisp, shaved parm, roasted chicken, and a zing of fresh lime juice for a lighter option. All-in-all, Sweetgreen is a lovely choice for a healthy and affordable afternoon meal you can pick up or get delivered to your door.


For a quick and casual bite of pastries and sandwiches, snag some takeaway from Cafe Beatrice. Enjoy a classic cinnamon roll for something familiar or a specialty crème brûlée of caramelized dough base with a torched marshmallow topping. Cafe Beatrice serves savory breakfast options like the breakfast brioche made with rosemary mushrooms and egg nestled in a mozzarella-laced brioche. All of these delights cost only five bucks! Grab a classic BLT with a twist of miso mayo or a Nicoise salad for a simple and yummy lunch option. This spot is excellent for a latte, pastry, and something simple yet refined.
International Bites
Fancy some tasty Mexican food? Felipe's Taqueria has you covered! Felipe's serves up classic Mexican favorites available for takeout. Start your meal with a $4 Baja tostada topped with refried beans, pickled cabbage, pico de gallo, Baja sauce, and a choice of shrimp or fish. If you're in the mood for something warm and comforting, be sure to try the chicken tortilla soup. Party packs to-go feed anywhere from 3 to 10 people and range from $25 to $75. Margaritas to-go are available frozen or on-the-rocks and come in quarts or half-gallon sizes. Call in for pickup when you're jonesing for some ice-cold margaritas and cheesy nachos.


Giulia is the place to grab some upscale chef-curated Italian cuisine, suited for a lovely dinner date at home. Be sure to get some bottled vino to enjoy with your antipasti. Start with some prosciutto di parma with pears, parmigiano, and pine nuts or a fresh salad of gem lettuce with whipped gorgonzola, pancetta, walnuts, and cranberries. Savor some sweet potato casoncelli pasta served with beef and pork bolognese, complete with Parmigiano. Enjoy the lamb sausage with broccoli rabe, broad beans, and applewood grilled onions for an affordable $27. A lighter yet elegant option is Cape Cod scallops with turnips, lentils, cipollinis, and citrus. Finish your meal with a rich mascarpone cheesecake with citrus caramel or an olive oil cake with rose gelato and strawberry granita. At Giulia, you can enjoy a high-quality and flavorful meal without spending a fortune. Call in for some exquisite takeaway from this local Cambridge Italian restaurant.


If you are a sushi connoisseur, look no further than Ebi Sushi, located in Somerville. Ebi has Japanese favorites like shrimp and vegetable tempura, and Japanese-style curry served with fried eggs, chicken, or pork. Their curry comes with a side salad and rice and ranges from $11-14 in price. Enjoy an assortment of fish atop a bed of sushi rice with a classic Chirashi bowl, or leave your culinary fate in the hands of the sushi chef with the 10-piece nigiri plate, where every piece of fish is garnished to enhance the flavor. For the simple sushi lover, they have a special menu of maki rolls and nigiri. Whether you're craving some savory Japanese-style curry or fresh fish, be sure to call in your order to Ebi Sushi.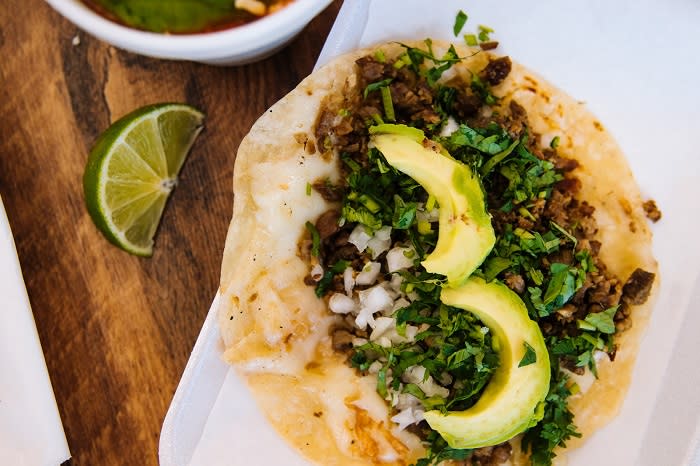 Sweet Treats
Pick up some small-batch ice cream at the Cambridge ice cream shop Honeycomb Creamery. Honeycomb has various flavors, including honey lavender, malted vanilla, vegan orange creamsicle, and cold brew coffee chip. They sell by the scoop in cups or housemade waffle cones or $10 pints if you need a substantial sugar-fix. Build-your-own cookie sandwich or snag a single-flavor frappe blended with local Mapleline Farm milk. Ice cream comes with various tempting toppings, and you can even take home a custom ice cream cake! They feature weekly specials to keep it interesting, and you can order your favorite flavors online for store pick-up.


For the ice cream lover who needs more than a scoop, head to the acclaimed Toscanini's, an ice cream parlor featured in Bon Appetit Magazine. Your only issue will be deciding which flavors to choose with specialty flavors of burnt caramel, Belgian chocolate, and lime vanilla—just to name a few! Toscanini's sells their frozen deliciousness by the pint or half-gallon and creates ice cream cakes that range from $30-40 in price. Drop them a line or order online for pickup.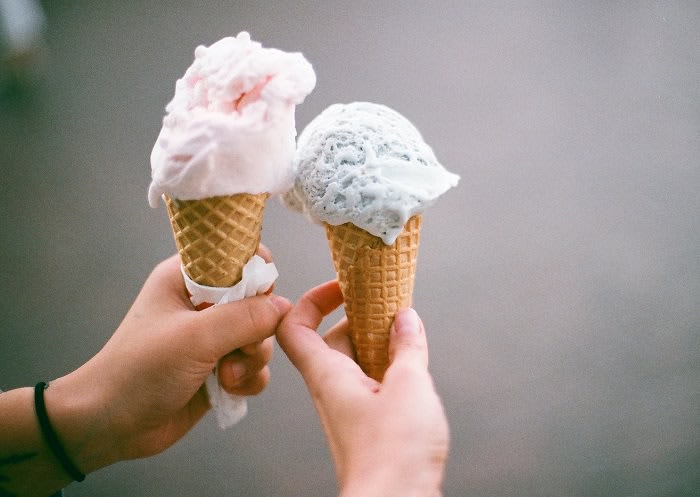 Are you planning on moving to the Cambridge or Somerville, MA areas and don't know where to begin your search for that perfect grand estate? Call Currier, Lane & Young to help you find the home of your dreams, so you can start enjoying these fantastic dining options!